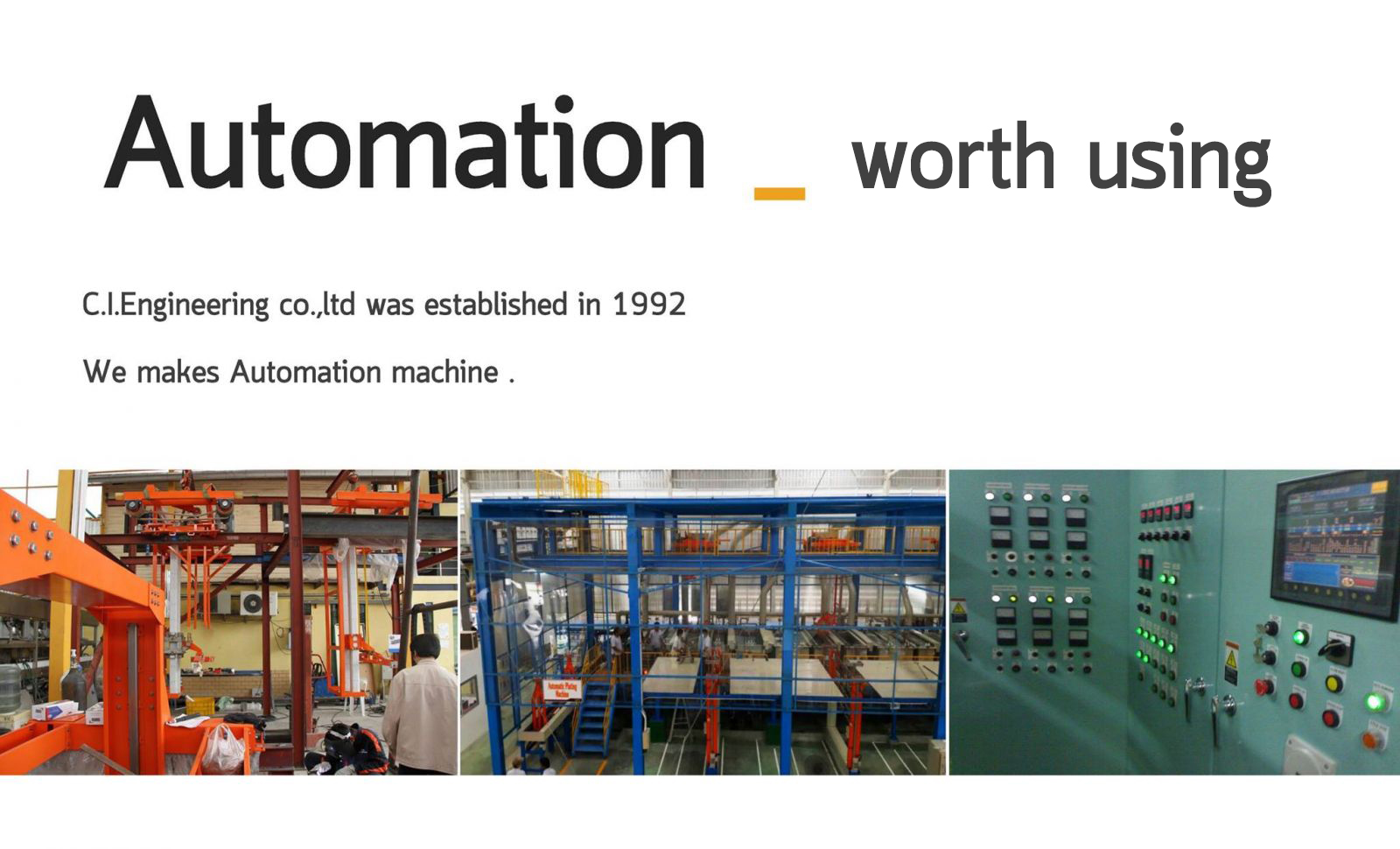 C.I. ENGINEERING Authorized capital with 15,000,000 Bath (460000$) in business , We customized and design many type of automation machine with upgrade from manual to Automatic machine . We made from order and in field service supply to all industry like Automative , Electronic , Part maker industrial , or requirement for improving process to automatic-semi auto function with quality and cost effective ness .
ซี.ไอ.เอ็นจิเนียริ่ง
โดยบริษัทคนไทยเริ่มก่อตั้งดำเนินกิจการปี พ.ศ 2535 ทุนจดทะเบียน 15,000,000 บาท. ในธุรกิจออกแบบและผลิตเครื่องจักรอัตโนมัติ, ปรับปรุงเพิ่มประสิทธิภาพ หรือ ผลิตงานตามแบบลูกค้า ให้การบริการในกลุ่มอุตสาหกรรมการผลิต อิเล็คโทรนิค , อุตสาหกรรมยานยนต์, อุตสาหกรรมผู้ผลิตชิ้นส่วน หรือ ปรับปรุงประสิทธิภาพส่วนการผลิตการใช้แรงงานคนเปลี่ยนเป็นระบบอัตโนมัติ ด้วยคุณภาพและราคาประหยัดต้นทุนการผลิต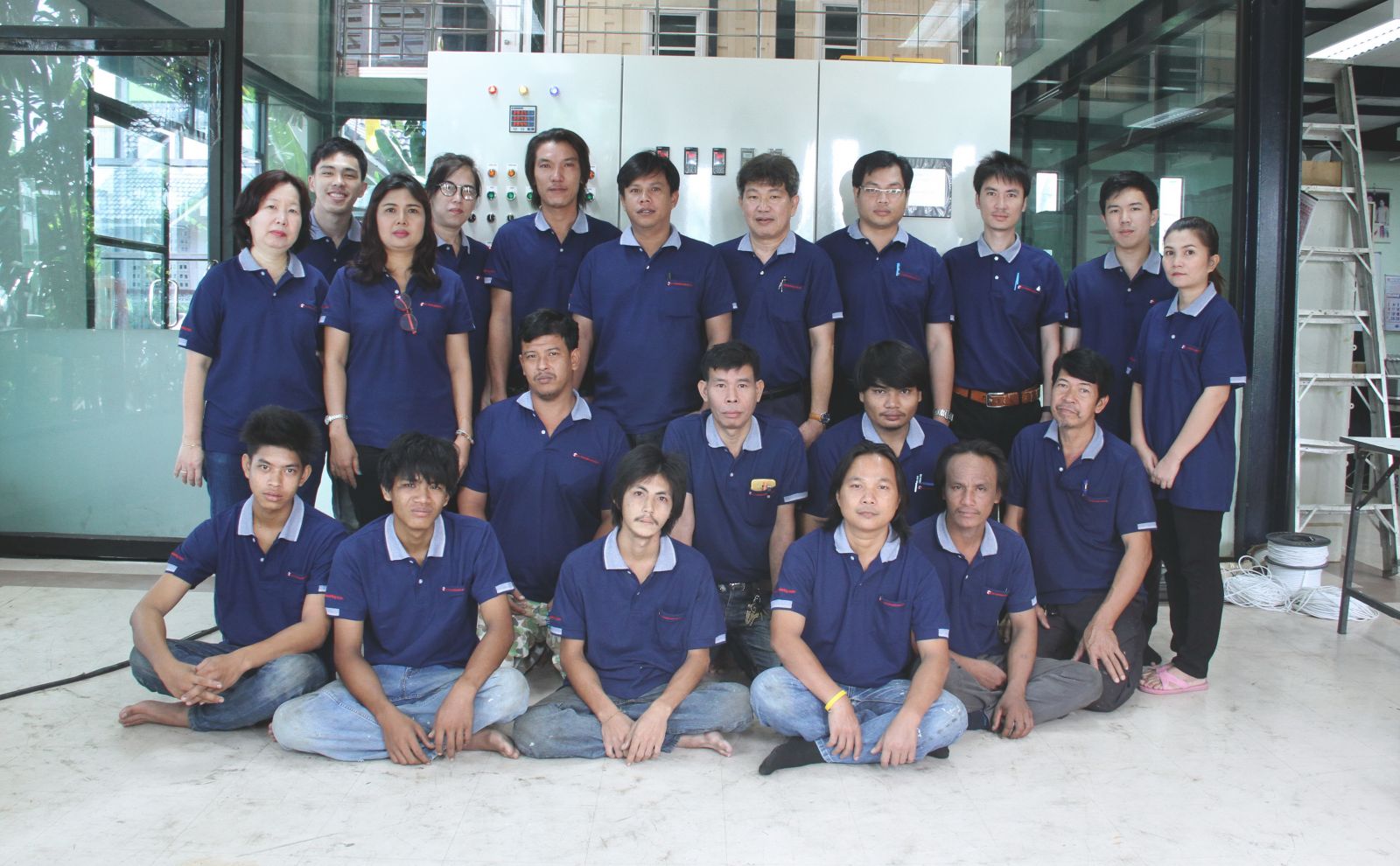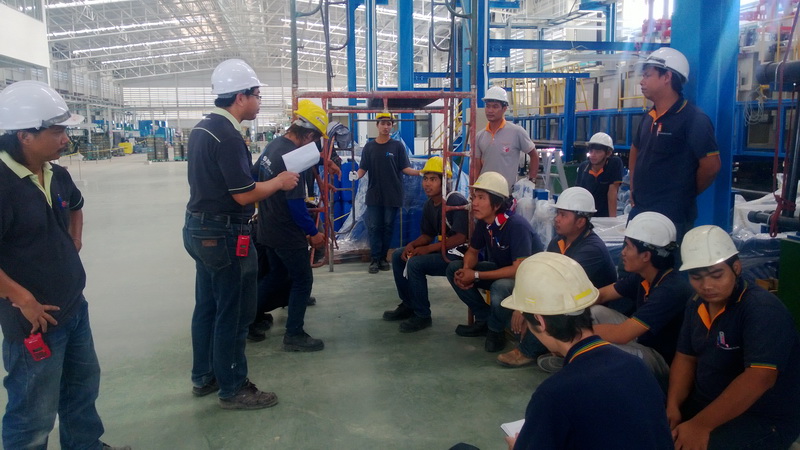 1992-1997 DISTRIBUTOR CNC MACHINE TOOL นำเข้าและจำหน่ายเครื่องจักรแมชชีนทูลส์.
1998-2001 DISTRIBUTOR PROVIDE AND SERVICE AUTOMATION LASER AND ELECTROCHEM LINE 100 UNITS FOR HDD
AND ELECTRONIC INDUSTRY. ( KNOW HOW FROM AUTOMATION JAPANESE COMPANY).
ออกแบบและร่วมผลิตและติดตั้งเครื่องเลเซอร์และระบบไฟฟ้าเคมีระบบอัตโนมัติ มีผู้เชี่ยวชาญออโตเมชั่นจากญี่ปุ่นช่วยเหลือ.
2001-2010 DESIGN AND MAKE MACHINE , MACHINE EQUIPMENT ออกแบบและผลิตเครื่องจักรในแนวทางกื่งอัตโนมัติและอัตโนมัติ
AUTOMATION MACHINE , UPGRADE MACHINE ผลิตเครื่องตามความต้องการของลูกค้า, ปรับปรุงเครื่องจักรเก่า
MANUFACTURING SYSTEM AND ENGINEERING JOB. , ออกแบบผลิตไลน์ชุบผิวโลหะอัตโนมัติ Automatic Plating line
ระบบลำเลียงอัตโนมัติ(Automation Conveyor Transfer) , ผนังห้องและติดตั้งเครื่องจักร(Machine Room) , ระบบวิศวกรรมไฟฟ้า-
เครื่องกลสำหรับโรงงานอุตสาหกรรม. ห้องอบลมร้อนระบบอัตโนมัติ Dryer Oven ,เครื่องล้างทำความสะอาด Washing Machine
ออกแบบและผลิตชิ้นส่วนเครื่องจักรระบบอัตโนมัติ :ในภาพเช่น เครนยก(Hoist),ระบบลำเลียง(Transfer),ที่ใช้ในไลน์ชุบผิวโลหะระบบอัตโนมัติ
ปรับปรุงเครื่องจักรจากระบบใช้แรงงานคนเป็นระบบอัตโนมัติ From Manual To Automation Machine
AUTHORIZED CAPITAL 15,000,000 BAHT IN BUSINESS OF DESIGN AND MAKE AUTOMATION MACHINE , MODIFY AND UPGRADE MACHINE OR CUSTOM MADE DESIGN CONCEPT. IN FIELD SERVICE SUPPLY TO ELECTRONIC INDUSTRY , AUTOMOTIVE INDUSTRY, PART MAKER INDUSTRY OR REQUIREMENT FOR IMPROVEMENT PROCESS FROM MANUAL TO AUTOMATIC- SEMIAUTO FUNCTION WITH QUALITY AND COST EFFECTIVENESS.
ประกาศ !! เว็ปไซต์ใหม่ของบริษัท
New Website : www.ci-engineering.com